Welcome to Vachana Jyothi
De-Addiction Centre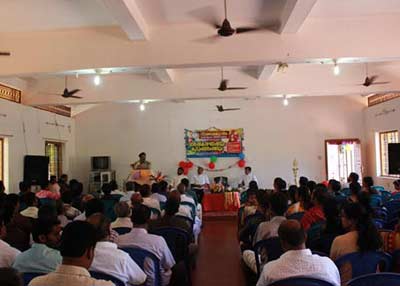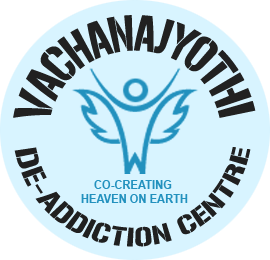 Vachana Jyothi was born from SVD India Mumbai Province's foresight and determination. Their vision of giving new life to those who are addicted to alcohol, drugs and other substances became a reality in the form of addiction treatment centre in the year 2012. It is registered non-governmental non-profit organization. It is a 30 bedded multi-disciplinary treatment centre. Our comprehensive treatment will help the addicts to give up addiction provided they are willing to make quantitative changes in their livfe style. It is our genuine experience that any addicts given timely treatment and guidance can quit any addiction for sure. Treatment days are 21 days. Anything short of 21 days is not recemented.
In order to address the social issues of alcoholism and drug addiction- India Mumbai province of svds started vachana jyothi de addiction center on 2nd october 2012- It is a registered non governmental, non profit organization. Vachana Jyothi De addiction center is located on National Highway-17, at pilathara, nearly 40 kms from Kannur towards Mangalore, and six km from payyannur, towards kannur.
 This centre is established with a vision for mentoring lives of broken families, due to addiction.According to the order of priority its first mission is to provide affordable non discriminatory effective care and support to people who are addicted to alcohol through a well charted out de addiction programme. The project focuses on treating and rehabilitating persons addicted to alcohol and other drugs. The centre is open to all irrespective of cast, creed and religion.
To provide affordable and effective care and support to people who are addicted to alcohol and other addictive substances through a well chartered out treatment and rehabilitation program.